Titulo original: Hammer of the Gods
Género: Fantasía
Temática: Aventuras, Violencia, Leyendas
Calidad: BRRip
Idioma: Ingles
Subtitulos: Español / Archivo SRT
Formato: MP4
Resolucion: 1920*800
Frame Rate: 23.976 fps
Peso: 1.44 Gb
Fuente: 1080p
País: Reino Unido
Año: 2013
Mas informacion:
Director: Farren Blackburn
Guión: Matthew Read
Intérpretes: Alexandra Dowling
Charlie Bewley
Clive Standen
Elliot Cowan
Finlay Robertson
Glynis Barber
Guy Flanagan
Ivan Kaye
James Cosmo
Michael Jibson
Michael Lindall
Theo Barklem-Biggs
Productor: Huberta Von Liel
Kate Glover
Rupert Preston
Música: Benjamin Wallfisch
Fotografía: Stephan Pehrsson
Montaje: Sam Williams
Un joven guerrero vikingo, Steinar (Charlie Bewley), es enviado por su padre, el Rey, en una misión para encontrar a su hermano, quien fue desterrado del reino muchos años antes. Steinar inicia un viaje épico a través de territorio hostil. Poco a poco emerge como el hombre que su padre quiere que sea, un sucesor al trono despiadado e implacable.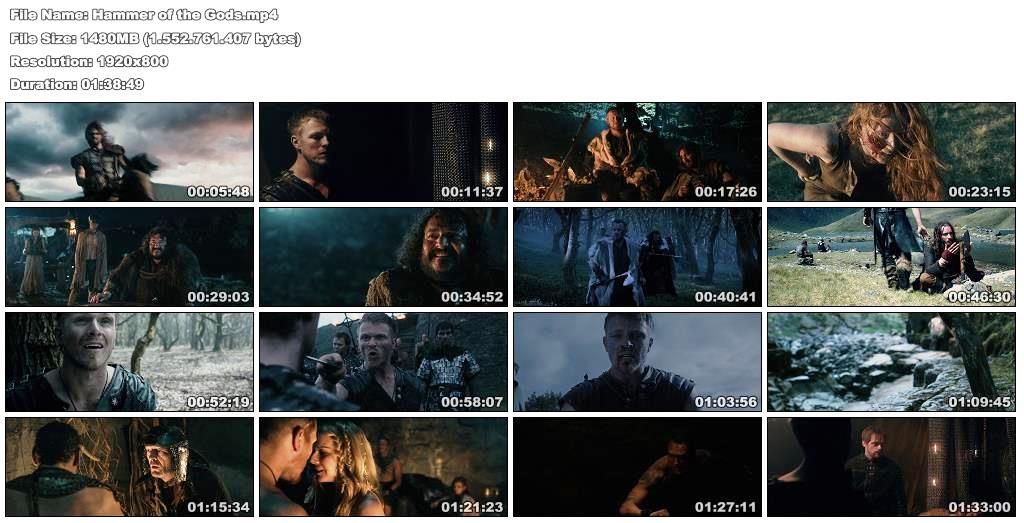 Unir la pelicula con Winrar.
PASSWORD DEL RAR:
alejandro160