Titulo original: Das Kabinett des Doktor Caligari / The Cabinet of Dr. Caligari
Título latino: El Gabinete del Doctor Caligari
Género: Terror
Temática: Muerte, Expresionismo
Calidad: BRRip
Idioma: Ingles
Subtitulos: Español / Archivo SRT
Formato: MKV
Resolucion: 706*480
Peso: 1.37 Gb
Fuente: 480p
País: Alemania
Duración: 71 Minutos
Año: 1920
Mas informacion:
Director: Robert Wiene
Guión: Carl Mayer
Hans Janowitz
Intérpretes: Conrad Veidt
Elsa Wagner
Friedrich Feher
Hans Heinrich von Twardowski
Hans Lanser-Rudolf
Henri Peters-Arnolds
Lil Dagover
Ludwig Rex
Rudolf Klein-Rogge
Rudolf Lettinger
Werner Krauss
Productor: Erich Pommer
Rudolf Meinert
Música: Alfredo Antonini
Giuseppe Becce
Fotografía: Willy Hameister
Dos amigos visitan una feria. En ella, un tal Dr. Caligari anuncia a alguien que es capaz de adivinar el futuro. Uno de los dos amigos le pregunta al vidente hasta cuando va a vivir, a lo que el adivino le contesta que no pasará de esa misma noche. Efectivamente, el joven amanece apuñalado en su propio cuarto. El otro amigo comienza a investigar al adivino y al siniestro doctor para averiguar la verdad sobre lo ocurrido.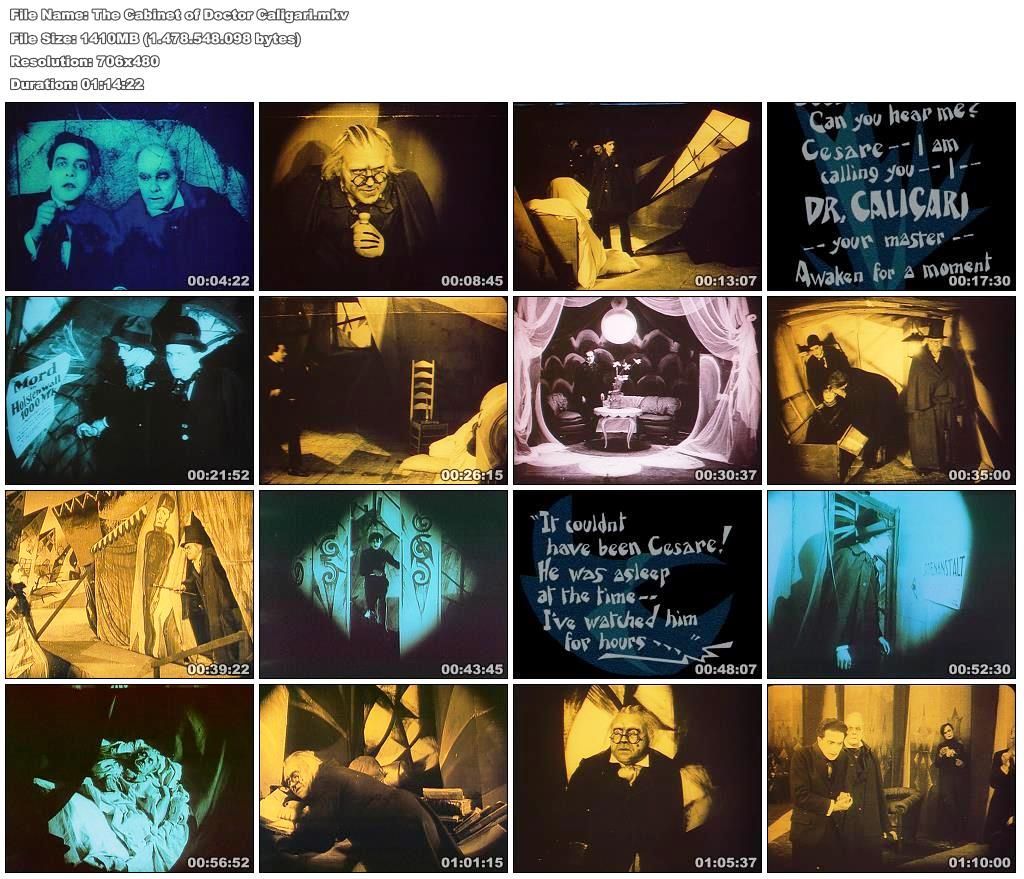 Unir la pelicula con Winrar.

PASSWORD DEL RAR:
alejandro160
PASSWORD DE TINYPASTE EN LA DESCRIPCION DE KEEPLINKS