Titulo original: La Passion de Jeanne d'Arc (The Passion of Joan of Arc)
Título hispano: La Pasión de Juana de Arco
Género: Histórica | Drama | Crimen
Calidad: BRRip
Idioma: Frances
Subtitulos: Español / Archivo SRT
Formato: MP4
Resolucion: 960*720
Peso: 2.87 Gb
Fuente: 720p
País: Francia
Duración: 110 min
Año: 1928
Mas informacion:
Director: Carl Theodor Dreyer
Guión: Carl Theodor Dreyer
Joseph Delteil
Interpretes: André Berley
Antonin Artaud
Eugene Silvain
Maria Falconetti
Maurice Schutz
Michel Simon
Música: Ole Schmidt
Fotografía: Rudolph Mate
Montaje: Hermann Warm
Jean Hugo
Año 1431. La joven francesa Juana de Arco, salvadora de la patria frente a los ingleses, y que declara sentirse inspirada directamente por Dios, se enfrenta a su procesamiento y a una posible condena a muerte.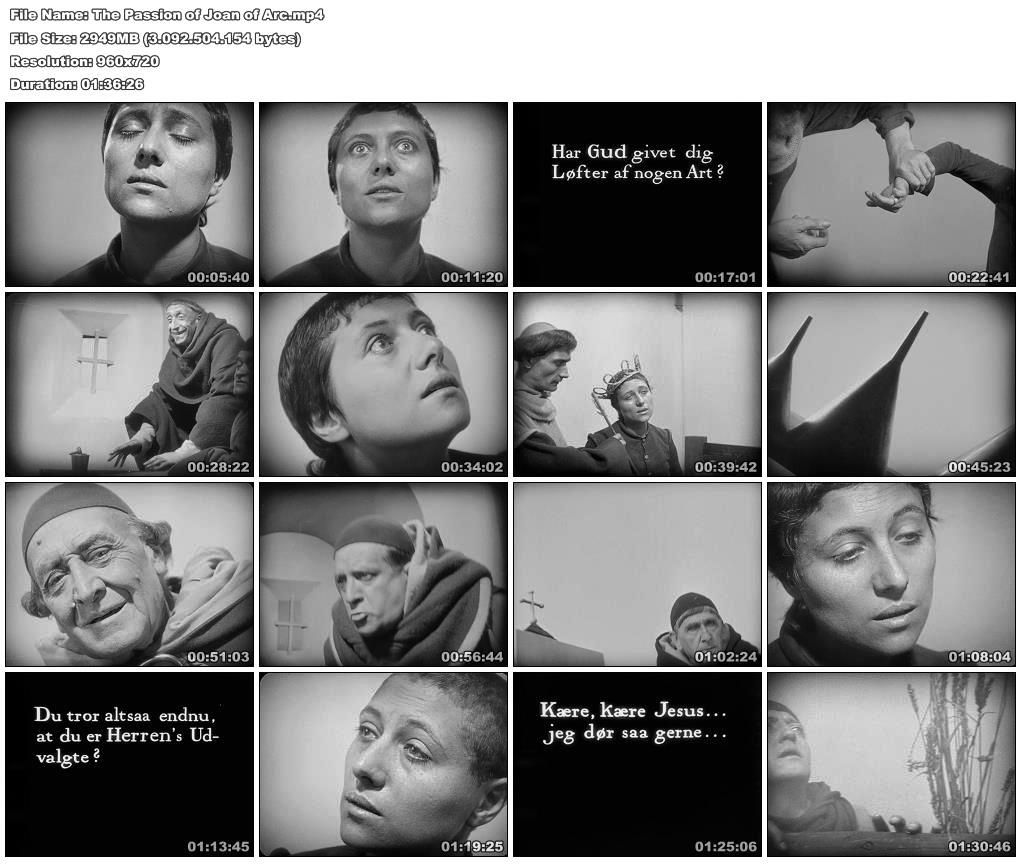 Unir la pelicula con Winrar.
PASSWORD DEL RAR:
alejandro160