Titulo original: Ghost Dog: The Way of the Samurai
Género: Thriller
Temática: Aventuras, Venganza, Misterio
Calidad: BRRip
Idioma: Ingles
Subtitulos: Español / Archivo SRT
Formato: MP4
Resolucion: 1920*1080
Peso: 2.88 Gb
Fuente: 1080p
País: Francia / Estados Unidos / Alemania / Japón
Duración: 116 Minutos
Año: 1999
Premios/Nominaciones:
Mas informacion:
Director: Jim Jarmusch
Guión: Jim Jarmusch
Intérpretes: Cliff Gorman
Dennis Liu
Fank Minucci
Forest Whitaker
John Tormey
Richard Portnow
Productor: Diana Schmidt
Jim Jarmusch
Richard Guay
Música: RZA
Fotografía: Robby Muller
Montaje: Jay Rabinowitz
Ghost Dog vive parece que para tí (significa eso), por encima del mundo, en medio de una nube de palomas, en una cabaña situada en el ático de un edificio abandonado. Guiado por las sabias palabras de un antiguo texto samurai, Ghost Dog es un asesino profesional que se funde con las sombras, se pierde en la noche y se desliza por la ciudad sin que nadie lo perciba.
Cuando su código personal es traicionado por el comportamiento indigno de una familia mafiosa que le contrata de vez en cuando, reacciona estrictamente según el Manual del Samurai...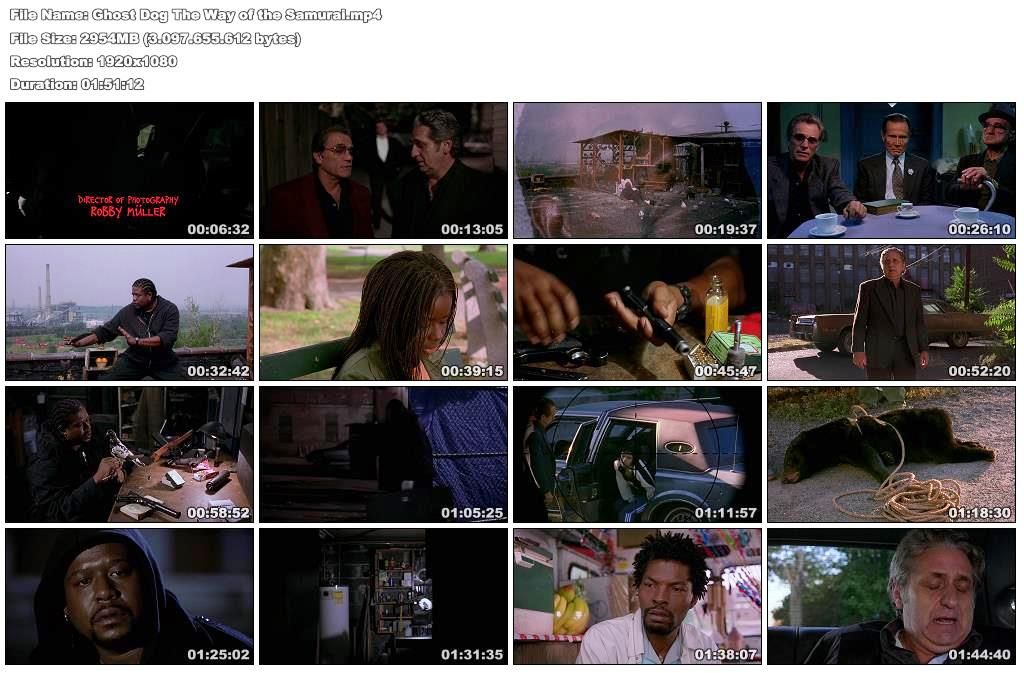 Unir la pelicula con Winrar.
PASSWORD DEL RAR:
alejandro160
PASSWORD DE TINYPASTE EN LA DESCRIPCION DE KEEPLINKS